2
contenu
Return to your childhood; get away from it all. In your 2CV, start the motor for a head-spinning drive along the legendary Route des Grands Crus. Along your way, you'll stop for a cooperage lesson... The nose knows…use yours to recognize the characteristic aromas of our Burgundy grape varieties. In the heart of the most prestigious vineyards, a grand master in the art of geology will disclose his teachings to you, initiating you to a thousand and one secrets about Burgundy terroirs.
4
contenu
Michelin star lunch at the farm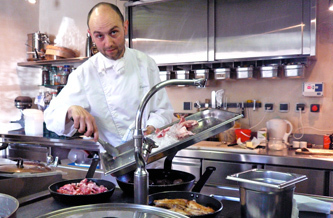 This famous chef gives you the best of his experience at one of the top French restaurants. He'll share his passion for authentic produce and his approach of creative cuisine revisited labelled Ferme-Auberge (farmhouse inn). Before heading to the kitchen, the Chef must first care for and feed his livestock comprised of rare and long-forgotten breeds - grand Gascon pigs, Sologne sheep, Rove goats... destined to end up in his pots as well as those of a few other regional restaurants. Lunch will be a pretext for conversation, around the large farm table and in the kitchen to the clattering of pots and pans.
6
contenu
Come taste the sophistication of Burgundy cuisine and its traditional conviviality during a mythical evening at the Hospices de Beaune, the customary setting of the gala dinner and closing ceremony for the famous sale of Hospices de Beaune's wines, entertained by a lively orchestra and actors to light up the famous rooftops with their sparkling enthusiasm. Just imagine….off an alleyway, go through the gate and find yourself in the XVth century for a private tour of the Hôtel-Dieu. The afternoon reaches its end, the last tourists have left the building, the doors are closed. Just for one evening, this place brimming with stories and anecdotes is all yours!
8
contenu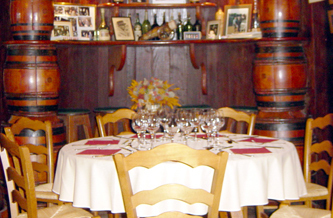 A totally unique experience! Friendliness and conviviality will be the hallmarks of this wine-tasting dinner.
The pros of this winery will share their passion for wine with you along with dishes specially prepared to bring out the best of every bottle. In an authentic private setting, this oenological dinner by candlelight will be preceded by a visit to the wine cellars where the most famous appellations are stored. This invitation combines the warmth of the family domain with the rarity of products from Burgundy's most beautiful terroirs.
10
contenu
Private meeting with a winemaker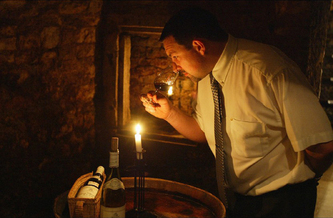 A friendly manner, a Burgundy original and a unique concept – you'll meet a winemaker in private at his winery, usually inaccessible to the general public; you'll taste wine in his cellars, discover wines and terroirs which have made Burgundy famous, eat lunch with him in his home – a meal carefully prepared by the lady of the house. A first class program for those who would like to make an authentic and enchanting discovery.
12
contenu
Taste our precious nectar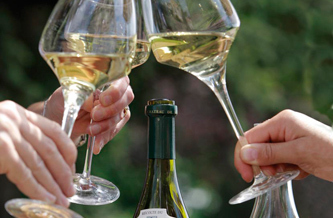 Enter into the dream and take part in a fabulous tasting of Burgundy's most rare and captivating wines - its grands crus. Romanée Conti, Montrachet, Richebourg, Romanée St Vivant, Chambertin... A prestigious selection for a mythical wine-tasting. To bring your dreams to life, we looked for something impossible to find – the magic spell will be cast in private, for you alone. Your senses all aflutter, you'll walk downstairs spellbound into the XVIIth wine cellar. You'll have the privilege of seeing exceptional bottles uncorked. Their impressive labels will make your head spin. Intoxicating and unique emotions!
14
contenu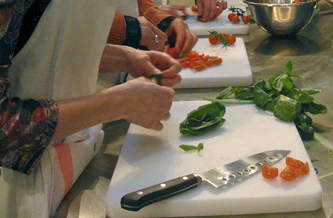 It's a chance for epicureans to perfect their knowledge of culinary art. In the exceptional setting of a marvelous chateau, in the middle of the vineyard; supervised by a professional Chef, the apprentice cooks, wearing chef hats and aprons, will be divided up into workshop groups and will revisit the great culinary classics via regional gastronomic specialties. Accompanied by a professional sommelier and tastevin in hand, they'll then put on the sommelier's frock to learn about the major principles of combining dishes and wines.
16
contenu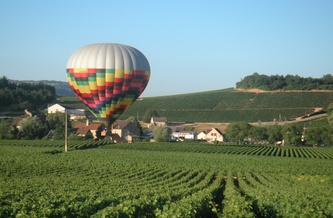 Time will stop as you go higher and higher in your hot air balloon. This flight will give you a feeling of tranquility, peace, and timelessness. The wind will decide your destination... Volumes and couleurs, sumptuous landscapes, hidden treasures will unfold before your eyes all while learning the art of piloting and navigation. You'll participate in the preparation and inflating the balloon, a moment of awe and surprise. Upon landing, an immense joy for the happy passengers, delighted by this fabulous getaway.
18
contenu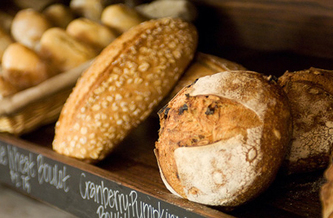 A unique opportunity – inside a charming French bakery with the smell of fresh baked bread, try your hand at making viennoiseries (pastries) and learn the baker's secrets.
You'll meet the artisan baker by his gigantic oven. He'll guide you in making crisp buttery croissants. He'll acquaint you with the ever so delicate art of making a well-risen baguette, with a crisp, golden crust. The pleasure of tasting it will be pure nirvana...